Advanced Temporary Solutions
Water on-site? Turbid Water Solutions.
About Advanced Temporary Solutions
Turbid Advanced Temporary Solutions are a Site Water Management solution applicable to sites requiring a short-term solution for a more complex water issue, with compounding factors such as spatial constraints and little or no existing infrastructure. Examples include dewatering a pond or treating groundwater on a construction site. Our solutions are flexible and include the products, services, and support to respond to your site water management needs.
Sediment Basin Solutions

Utilising an excavated basin system, Sediment Basin Solutions facilitate the treatment of water by separating sediment and contaminants from water.
Industrial Solutions

Turbid Industrial Solutions are for permanent or long-term installations that require a process-related water treatment solution.
Advanced Temporary Solutions

Advanced Temporary Solutions are a short-term water management solution for sites with little or no infrastructure. Read below to learn more, or contact us to discuss your site.
Water On Site?
Talk to our team and learn how we can help.
Advanced Temporary Solutions – Applications
Advanced Temporary Solutions are used in temporary scenarios such as an excavation, where stormwater or groundwater must be removed for operations to continue. Because the water must not only be removed but also treated, if necessary, a holistic solution is required. Advanced Temporary Solutions include the equipment and implementation to make this possible, which we make available for the required project duration. These solutions work on sites with limited space, by means of equipment such as a plate clarifier.
Examples of sites include:
Residential Developments
Industrial Developments
Road Construction
Municipal landfills
Quarries
Mine operations
Mine Rehabilitation
Mineral Processing facilities
Agricultural Pursuits
Custom Solutions & Purpose-Built Products
Turbid solutions, such as Lamella Clarifiers, can be customised and built to suit your specific site requirements, or leased for a short-term project.
Advanced Temporary Solutions – Stages
Turbid Site Water Management involves 3 stages: Control, Treat and Dewater.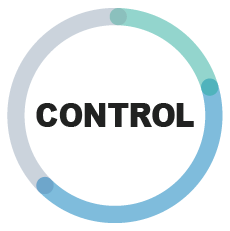 1. Control
Site water (groundwater, stormwater or process-water) must be controlled to enable efficient site operations and compliance. Turbid's Advanced Temporary Solutions address these needs for sites with space constraints & limited infrastructure, where a short-term solution is required. With smart technology and solutions designed to accommodate site-specific needs, we work with you to create the right solution. Learn more about controlling site water, or contact our team to discuss your site today.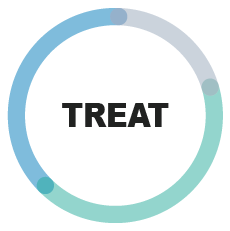 2. Treat
In the context of an advanced temporary solution, water treatment may involve specialised equipment such as a plate clarifier, in conjunction with other Turbid products and services. Requirements are site-specific, and are designed to prevent discharging sediment or contaminants from the site into the environment. Learn more about Turbid water treatment, or contact our team to discuss your site today.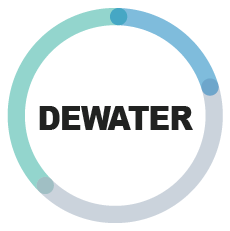 3. Dewater
The release of water into the environment, or for on-site re-use, follows the treatment and testing of water. Turbid's Advanced Temporary Solutions can utilise real-time monitoring technology to ensure compliance is met. Learn more about dewatering, or contact our team to discuss your site today.
Discuss Your Site
If you're dealing with water on-site, talk to Turbid Water Solutions today.