Site Water Management
Water on-site? Turbid Water Solutions.
About Turbid Site Water Management
Site Water Management is the management of water on construction, mining, agricultural and industrial sites. Site water management is an essential part of site planning, and addresses water-related problems caused for, or by site operations. Turbid Water Solutions specialises in site water management solutions, providing a range of products and services designed to optimise site operations and achieve compliance in regard to the control, treatment, and removal of water on-site.
Types of Site Water Management
Turbid offers three types of site water management solutions:
Sediment Basin Solutions

Utilising an excavated basin system, Sediment Basin Solutions facilitate the treatment of water by separating sediment and contaminants from water.
Industrial Solutions

Turbid Industrial Solutions are for permanent or long-term installations that require a process-related water treatment solution.
Advanced Temporary Solutions
What Type of Solution Applies to My Site?
The type of solution required depends on a number of variables including:
Spatial Aspects
Contamination Types
Operational Aspects
Water Volume
Water Sources
Process Activities
Duration
Infrastructure
Weather
Water On Site?
Talk to our team and learn how we can help.
Site Water Management Applications
Site Water Management considerations are applicable to any industrial, construction or mining site. Whether dealing with water discovered or arriving on the site, or clarifying water that has interacted with the site, a successful SWM strategy will utilise a combination of design, planning, implementation and monitoring.
Types of sites:
Residential Developments
Industrial Developments
Road Construction
Municipal landfills
Quarries
Mine operations
Mine Rehabilitation
Mineral Processing facilities
Broadacre Horticulture
Why is Site Water Management Necessary?
Site Water Management Solutions are necessary both for site operations and to control the impact of water-related site operations beyond the site. The benefits are best illustrated by problems that occur in the absence of a Site Water Management solution.
Examples include:
Operations compromised by stormwater events or discovered water
Site Safety / OHS considerations of water on-site
Sediment or contaminants leaving the site
Failure to operate compliantly
Turbid Site Water Management Benefits
Reducing Footprint

Turbid HES (High Efficiency Sediment) Basins can reduce the amount of space required for a site water treatment solution by up to 80%. That means more space for operations and a more efficient site. Turbid also offers solutions suitable for limited space scenarios.
Optimising Operations

Implementing a site water management plan is essential to ensure optimised operational efficiency during stormwater events.
Reducing Environmental Impact

The environmental impact of sediment pollution which arises from non-compliant site dewatering is wide-ranging. Turbid recognises that water must be removed compliantly, and we have designed our site water treatment solutions to provide the means to meet environmental needs.
Achieving Compliance

Because Turbid operates Australia-wide, we can work with you towards a compliant site-water treatment and dewatering solution for your site.
Improving Safety

Turbid solutions improve safety by automating processes, reducing the need for manual actions. Our suite includes assets for automatic monitoring and dosing, creating smart solutions to address site needs.
Site Water Management – Stages
Turbid Site Water Management involves 3 stages: Control, Treat and Dewater.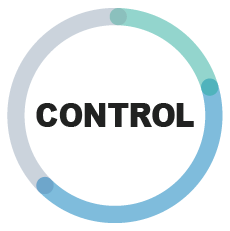 1. Control
In order to manage site water, first control is necessary. Control includes planning and implementing a strategy to manage water as it moves through and beyond the site, and may also include a treatment and dewatering processes. Establishing a water control strategy ensures site operations can run optimally (efficiency, safety, continuity) and that water treatment (if required) can be managed.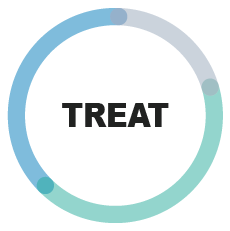 2. Treat
Prior to removing water from site, water treatment may be necessary to remove sediment or contaminants from the water. Water treatment methods may be active or passive, and involve a design suitable for your sites needs. Our solutions include Sediment Basin Solutions, Industrial Solutions and Advanced Temporary Solutions, which are customised for your site.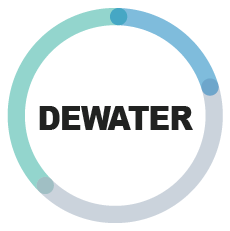 3. Dewater
Dewatering (removing water from the site) may take place only after any required treatment process is undertaken. We help our clients understand how to dewater their sites compliantly, and provide the know-how and equipment to make it happen. Water may also be re-used on site, especially useful when there is a high operational demand for water.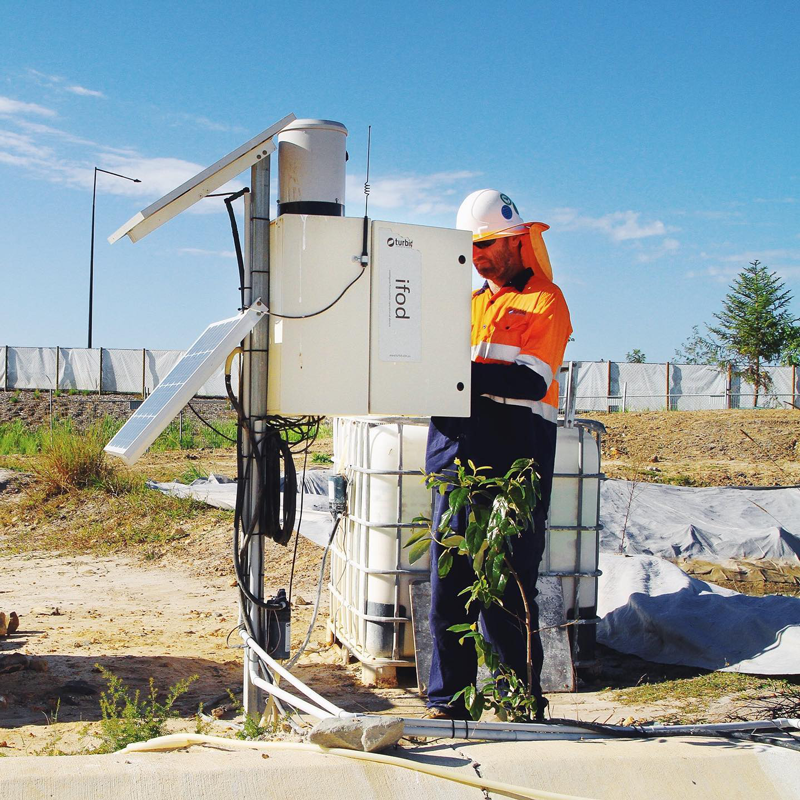 Smart & Autonomous
Talk to our team about smart solutions for your site. Our autonomous solutions reduce the need for manual actions and provide excellent results. Monitoring and reporting ensure that performance can be communicated. Learn more about Turbid products here.
Talk to Turbid For:
Plan & Design
Water management strategies create predictable outcomes for stormwater or flow changes resulting from site operations. Implementing a suitable strategy creates predictable outcomes and an optimal result for continued operations.
Build Installation
Once designed, Turbid can underatake the construction of infrastructure and installation of the equipment to support the SWM strategy.
Products
We offer a range of integrated site-water management products to facilitate the automated containment, treatment and removal of water. These may be utilised individually or talk to our team about a complete site water management solution.
Compliance
Turbid can help you to achieve compliance in site water management, ensuring solutions are suitable and meeting compliance requirements.
Working with Turbid
We'll Evaluate Your Site/Water Issues
Understand Your Goals
Design & Implement
Supply Equipment & Products
Provide Expertise & Support
Ensure Compliance
Expertise & Support
Talk to our team about having knowledge with your team in regard to optimising SWM strategies in general. Turbid is committed to ensuring information is readily available for anyone wanting to improve SWM outcomes. Learn more about our free industry resources here.
Sources of Site Water
Site Water may originate from stormwater, groundwater or as a result of site activities that use water (process-related water). The goal of site water management is to limit the impact of water on-site (stormwater and groundwater) and to reduce the impact of the site on the environment by clarifying water prior to its removal from the site.
Stormwater
Originating from weather events, stormwater can rapidly inundate a site and compromise operations. Furthermore, after leaving the site, untreated stormwater can carry sediment from the site or other contaminants into the environment with widespread implications. Depending on the type of site, stormwater may be dealt with by either a Sediment Basin Solution, Industrial Solution or Advanced Temporary Solution.
Groundwater
Groundwater exists under the ground and is encountered when excavating. Typically groundwater must be relocated / redirected for operations to continue, with the application of appropriate water treatment methods prior to dewatering or re-using the water. Depending on the type of site, groundwater may be dealt with by either a Sediment Basin Solution, Industrial Solution or Advanced Temporary Solution.
Process-Related Water
Process-related water treatment relates to water that becomes contaminated as a result of site activities. Process-related site water management is addressed by Turbid's Industrial Solutions, although hybrid solutions may also accommodate other site water management needs.
Discuss Your Site
If you're dealing with water on-site, talk to Turbid Water Solutions today.