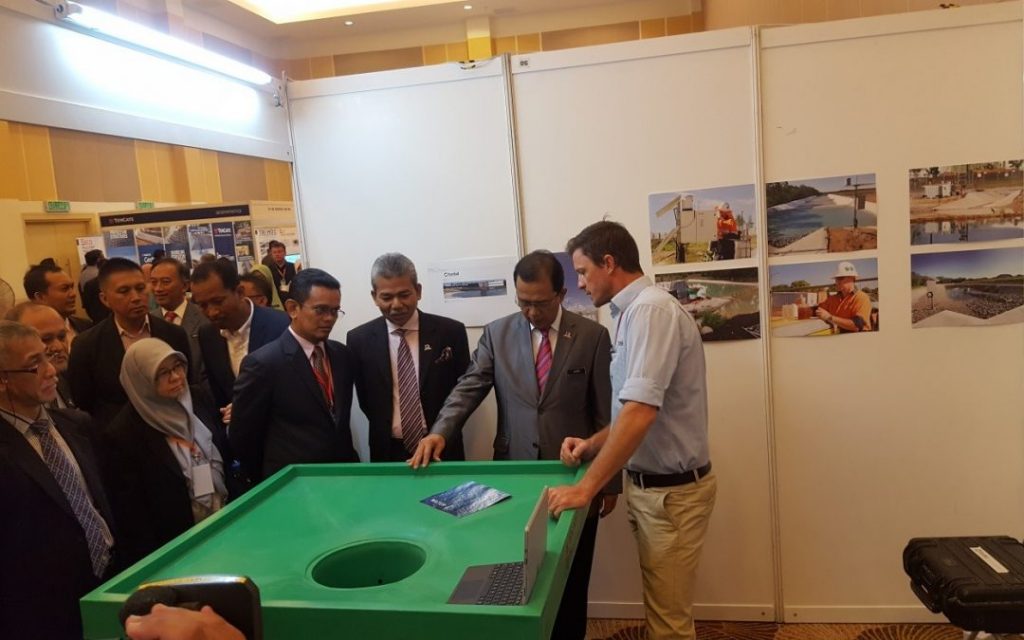 Turbid Directors Butch Uechtritz and Malcolm Eadie travelled to Malaysia in September 2017 to install a Floc Box dosing unit on an existing sediment pond in Ukay Perdana, Kuala Lumpur and to present and exhibit at the Malaysian Stormwater Organisation (MSO) First National Conference held in Terengganu.
The conference, attended by more than 500 delegates, showcased Malaysia's considerable progress on integrated urban water management and revealed Malaysia shares many of the same water management challenges and aspirations as Australia. Malaysia is comparatively well organized and equipped having many experienced certified professionals in erosion and sediment control (CPESCs) undertaking regulation, design and auditing functions. This deep pool of skilled ESC practitioners puts Malaysia in a strong position to advance ESC practice across SE Asia where the economic and social gains would be significant, particularly for the many communities generating their livelihoods from the region's rivers and estuaries.
Considerable interest was shown in Turbid's automated dosing technologies and High Efficiency Sediment basins for use in urban and agricultural development across SE Asia. Several Malaysian companies have expressed interest in promoting and distributing Turbid's products in SE Asia and discussions with distribution partners for SE Asia are on-going.
Contact our Malaysian representative Dr Valen Tew (m)+60 162 223 181 (valen.tew@turbid.com.au) for more information on Turbid's full range of products and services for the SE Asian market.